with google reader and hellocotton both biting the dust, i thought it might be helpful to tell you all how you can continue to follow my blog from here on out.
i'm sure there are plenty of options out there, but my personal favorite is
bloglovin
'. it's so clean and bright, and keeps all of the blogs you follow in one place.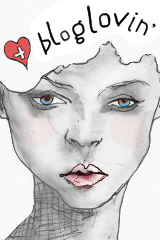 you can either click on the photo above, or on the icon in the sidebar.
thank you so much for being a part of this blog, and this life of mine. i am grateful for each and every one of you, new and old. you guys are the absolute best.
love.